08/01/2022
Discount Code for Shopping the Career Resource Store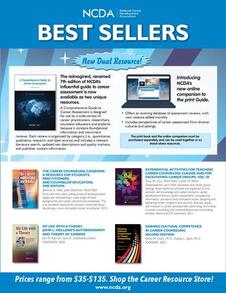 Shoppers in the Career Resource Store can get $5.00 off their purchase if they use the discount code BOOK2022. Available for a limited time only, the code can help you save money on books, ebooks and subscriptions, until August 14, 2022.
While browsing the Store, be sure to check out the new NCDA monograph on career coaching, as well as the best sellers on assessment, the Holland theory, and gaining cultural competence.
Shop the Career Resource Store now, or View/download the NCDA Resource Catalog PDF, then use the BOOK2022 code in your shopping cart!
On Sale in August:
A Case Study Approach to Ethics in Career Development, 2nd Edition.
Only $20 for the print or ebook (PDF).
Sale ends August 31, 2022. Shipping/handling not included.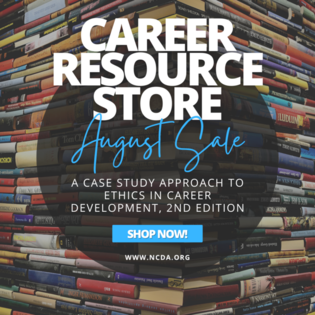 ---