03/08/2021
Dr. Sunny Hansen 1929-2020
NEW: Memorial article from ACA
We are sad to report that Dr. Sunny Hansen, NCDA's 1985-86 President, has passed away. Sunny was a strong advocate for career development, winning the 1991 NCDA Eminent Career Award for her lifetime of achievement. Sunny also served as ACA President during 1989-90. She was a very warm colleague and a leader in her area of scholarship, especially in regard to confronting sexual bias in career development.
Dr. Hansen's obituary.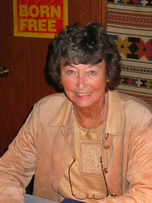 Please keep her husband Tor and the family in your thoughts during this sad time.
One of Dr. Hansen's last contributions to NCDA was an article in the members-only publication, Career Developments: " Using Integrative Life Planning (ILP) in Your Professional Development" (Hansen and Suddarth, Fall 2008).
NCDA will present a tribute to Sunny during the 2021 Global Career Development Conference.
The American Counseling Association shared the following memorial article:
The American Counseling Association mourns the loss of its 38th president, Sunny Hansen, who passed away in December at age 91. A longtime counselor educator at the University of Minnesota, she will be remembered for her work in the realm of career development, especially as a champion for gender equality and women's issues.
Hansen was ACA president in 1989 – 1990; she also served as president of the National Career Development Association (NCDA), an ACA division, in 1985 -1986.
"The profession has lost a giant in our field, but her impact remains," says John Romano, professor emeritus at the University of Minnesota. "Sunny was a dynamic faculty colleague who strongly advocated for women's issues, multiculturalism and international counseling – topics that only later became more central to the counseling and psychology professions. She especially advocated for a diversity of admissions of new students ... [and] was an early promoter of teaching multiculturalism within the counselor training curriculum. She developed and taught the first multicultural counseling course in our graduate training program in the 1980s."
Hansen presented at professional conferences and workshops throughout her four-decade career, contributed to numerous books and articles on career counseling and related topics, as well as mentored and advised many students at the University of Minnesota. Hansen often collaborated with students and former students, co-presenting with them at conferences and co-authoring scholarly articles, says Romano.
One of the hallmarks of Hansen's career is her creation of the BORN FREE (Build Options; Reassess Norms; Free Roles through Educational Equity) training program for educators. The grant-funded project focused on educating K-12 and college educators on gender-role stereotyping and the negative effects it can have on career choices for both males and females. The program's workshops and educational materials were distributed across the U.S. and internationally in the late 1970s and 80s.
Brooke Collison, an ACA past president and emeritus professor of counselor education at Oregon State University, says he often used BORN FREE workshop exercises, including one that had participants write a press release announcing the hiring of a new school superintendent. All participants were given information about the town, school district and new superintendent; however one-third were told the new hire's name was "Alice," one-third were told it was "Alan," and a final third were only given the initials "A.L." and a last name.
"When the press releases were summarized, there were stark differences [in the way participants described] salary, experience and family when grouped by gender. The ultimate comment came in one workshop group when a participant claimed loudly that 'a town like that would not have a woman superintendent.' It promoted rich discussion and I delighted in sharing that sad story with Sunny at one of our meetings," says Collison, who served as ACA president two years before Hansen. "Sunny's vision of BORN FREE was to help educational institutions change to benefit students at all levels—elementary, secondary and post-secondary—to reduce career-related sex-role stereotypes for both females and males."
Collison and Hansen served together on ACA's Executive Committee and attended numerous state-, regional- and national-level meetings for the association together. "Sunny was a constant advocate of her passion for gender equity. There were times when she chafed a bit at having to take care of the business and operating functions related to her elected position [with ACA] — she wanted to invest all her energy in the personal issues of the people we serve rather than the business of the business. I admired her for her determination," Collison recalls.
In a 2007 interview published in the Journal of Counseling & Development, Hansen said that she hoped she'd be remembered for BORN FREE and her groundbreaking work in the areas of multicultural counseling and social justice.
"I hope I will be remembered for my creative contributions to many different aspects of career development and counseling — developmental approaches, career development of girls and women, recognizing that women's and men's career development are often connected, cross-cultural dimensions of career development, holistic approaches to life planning, and the importance of career as story," Hansen told interviewers Thomas S. Skovholt, Sally M. Hage, Mera M. Kachgal and Elizabeth Pinheiro Gama. "I hope I have helped people to understand some of the changes in the family and in the workplace, the importance of gender and other personal dimensions to career/life planning, and the importance of multicultural career counseling (including advocating for social justice) ... I hope I will be remembered as one who emphasized the counselor's role as a change agent and that systems change often is as important as individual change."
Hansen retired from the University of Minnesota in 1999 but stayed active in the counseling profession for years afterwards, continuing to speak and present at conferences. She was named an ACA fellow in 2005.
"[Hansen] was a very gracious person and a true trailblazer in her area of scholarship, especially in regard to confronting sexual bias in career development," recalls ACA CEO Richard Yep.
A Minnesota native, Hansen earned her bachelor's, master's and doctoral degrees from the University of Minnesota. She began her professional career as an English teacher, eventually transitioning into school counseling, and later, counselor education.
Hansen devoted her career to "preparing better career counselors" and was passionate about improving career services for all, both in the U.S. and internationally, says Jane Goodman, an ACA past president (2001-2002) and professor emerita of counseling at Oakland University in Michigan. "Sunny, throughout her career, fought for equal rights for not only women but other oppressed minorities. Valuing pluralism and inclusivity was one of the pillars of her theory of Integrative Life Planning [a career development approach Hansen created]. She never let injustice go unremarked. It was a central tenet of her life as well as of her work."
Calling Hansen a "progressive pioneer," current ACA President Sue Pressman also praised the Integrative Life Planning model for its holistic focus. "When I think of Sunny Hansen, images come to mind of the most kind, caring and inquisitive individual who exemplified the consummate professional," says Pressman, whose background is career counseling. "Her multidimensional approaches to career and life were examples of the 'thought leadership' she brought to all of us. I will miss listening to, learning from and admiring her at future ACA and NCDA conferences and gatherings because, like her name, the world was a brighter place when she was with us."
E. Niel Carey, NCDA executive director emeritus, remembers Hansen for her professional focus and leadership. He first became aware of Hansen's ideas when he served as the coordinator of career education for the state of Maryland in the 1970s.
"Her concept, her work and research were major contributing factors in the design and the implementation of Maryland's K-12 career education plan. Several years later, the percentage of females choosing higher levels of mathematics and science had increased dramatically in Maryland public schools. Needless to say, when I shared this information with Sunny, she was very pleased," recalls Carey. "[Her] ideas, research and leadership focused on strengthening career development in American education as a major factor in assuring equality in the workforce and in society, especially for girls and women ... We need to celebrate Sunny Hansen's life and work, and to be grateful for all she did to strengthen our profession [through] her life's work to achieve equality and social justice for all."
Outside of work, Hansen and her husband Tor were known for hosting regular gatherings of students, friends and colleagues at their home in White Bear Lake, Minnesota. Tor and Sunny often attended ACA's annual conference together.
Hansen passed away Dec. 21, 2020, after a lengthy battle with Alzheimer's disease. She and Tor celebrated their 58th wedding anniversary just before she died. In addition to her husband, Hansen is survived by their two children, Sonja and Tor, and several grandchildren.
A memorial service will be held later this year. Donations can be made in Hansen's memory to the Alzheimer's Association (Alz.org) or to the Sunny Hansen BORN FREE Scholarship Fund at the University of Minnesota (Send a check addressed to UMF Fund #4629 to the University of Minnesota Foundation, PO Box 860266, Minneapolis, MN, 55486).
https://www.counseling.org/aca-community/in-memoriam/in-memoriam/2021/01/14/sunny-hansen
---