10/01/2019
NCDA's New Book on Assessment is a Dual Resource
Its the 7th edition and has a new title for a reason.
NCDA released the 7th edition of their premier assessment book. When it was first published in 1982, it was titled "A Counselor's Guide to Career Assessments". To reflect the wider audience and global perspective of the publication, the new book is called "A Comprehensive Guide to Career Assessment." New contributors updated and enhanced topics such as trends, multicultural considerations, and computer-assisted assessment. So, yes, it really is "new" even after six previous editions.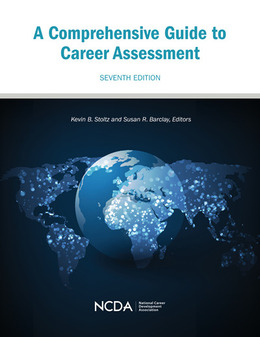 This new book was first released at the NCDA 2019 Global Career Development Conference in Houston. It is available in the online Career Resource Store.
Now, its a Dual Resource!
Beginning October 1st, a new online companion may be purchased. This is not an electronic version of the print book. It is a separate resource that has many advantages over the print book, including global content and dynamic reviews. The purchase of the online companion is separate from the print book, yet the two complement each other extensively.
More details can be found in the Career Convergence web magazine.
Here is what people are saying about it:
"This is the only reference in the world of its kind."
"I am able to use it teach my staff about assessment."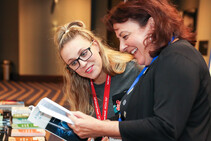 ---